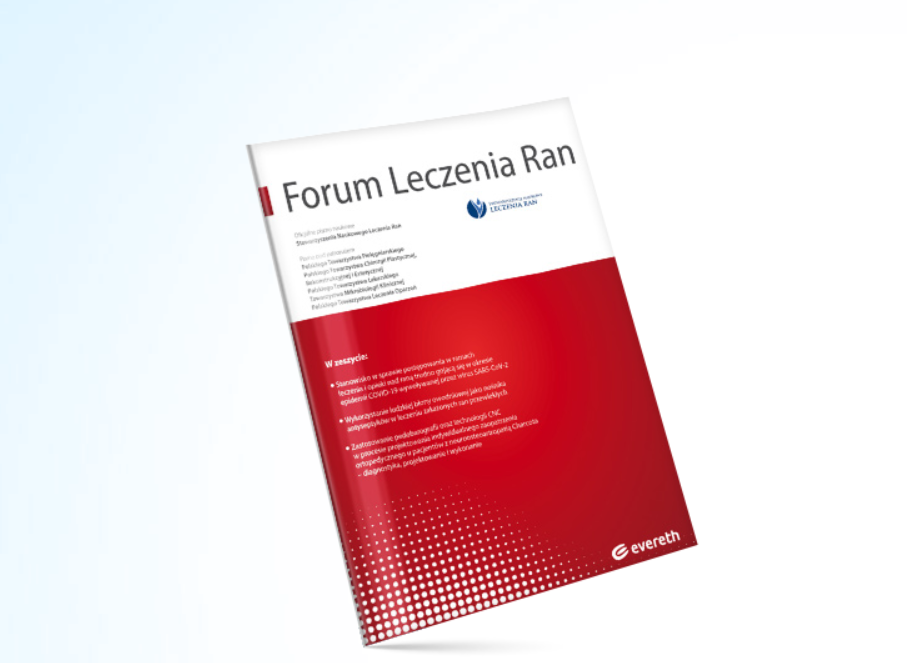 We are pleased to announce that in the Wound Treatment Forum magazine, a publication describing the acting of Laserobaria 2.0_S in the context of a holistic approach to the treatment of chronic wounds (WOUND TREATMENT FORUM 2023;4(2):57) has appeared. Thanks to the use of standard treatment methods supplemented with the action of physical factors available in the Laserobaria 2.0_S device, the treatment effect is accelerated and increased.
In addition to describing the method and its operation, the material also mentions research conducted by a team led by Prof. Zbigniew Rybak, MD, at the Wroclaw Medical University. The described research is carried out in an experimental model on cells, which minimizes the influence of external factors on their results. The research aims to optimize the dosage of individual physical factors used in Laserobaria 2.0_S. Preliminary research results indicate that the selection of appropriate values, doses, and sequences of physical factors can significantly accelerate the wound healing process. This, in turn, leads to the conclusion that thanks to the use of holistic treatment developed in this way, the patient will achieve the intended result of improved health faster.
We are happy with every publication that sees the positive use of the synergy of methods such as local oxygen therapy, ozone therapy, alternating magnetic field therapy, and red and UV light therapy. More and more of them appear, as more and more doctors decide to expand their treatment offer and include the Laserobaria method.