Our mission is to create innovative medical solutions for a wide range of patients, with the aim of improving their health, enhancing their quality of life and returning them quickly to full participation in the broader socioeconomic life.
Our primary product is Laserobaria 2.0_S, a proprietary invention of Prof. Dr. Aleksander Sieroń, constructed and manufactured by INVENTMED Created to effectively prevent limb amputations, improve joint and bone injuries or heal neurological conditions and pain.
The product is characterized by a holistic approach to the healing process, thanks to the use of combination therapy with four different agents, viz:
• topical oxygen
• ozone
• pulsed electromagnetic fields
• red and ultraviolet light.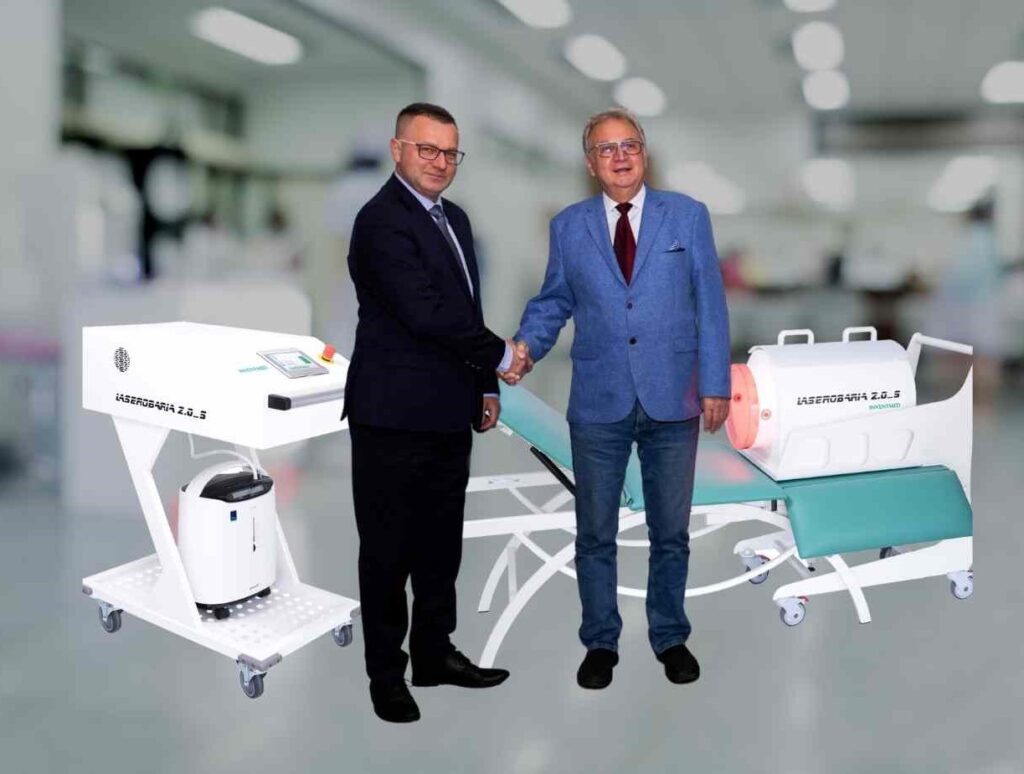 Also important is the ability to combine them flexibly. Depending on the type and severity of the condition, the device offers the possibility of modifying the level of individual factors, or applying individual interventions. This allows personalization of therapy.
The device, while having a broad therapeutic effect, is minimally invasive. It does not burden the entire body with agents that are indicated for local therapeutic use. It speeds up the recovery process of a wound or osteoarticular injury, so it can be used as a primary or complementary method.
The Laserobaria 2.0_S device is an integral part of Inventmed's mission, thereby bringing to market an innovative, minimally invasive, personalized and holistic solution to meet the needs of Patients. In addition, INVENTMED Ltd. is focused on developing a number of tools to support the LASEROBARIA 2.0_S project, developing and deepening cooperation with reference centers and academic centers.
Establishment of INVENTMED Ltd. based on the resources and personnel of PRINZBUD-5 Ltd. and DMP System Ltd.
Development of the first prototype of the LASEROBARIA device based on previous assumptions and experiences of cooperation between DMP System and Prof. Dr. Aleksander Sieroń.
Refining the LASEROBARIA project, improving engineering solutions, adapting to the requirements of meeting medical industry standards.
Completion of R&D work, first public presentation of the LASEROBARIA 2.0_S device, start of preparations for certification of the company's Quality Management System, testing of the product in accredited centers
QMS certification according to ISO 13845, TUV Nord.
Class IIa medical device approval by Polish Medical Devices Authority.
Trial installation of the device at EuroMedic Hospital in Katowice.

Academic cooperation with reference centers:
Conclusion of an agreement with the Piast Silesian Medical University in Wroclaw on the possibility of testing the device and signing a letter of intent.
University of Technology (WST) in Katowice cooperation to raise funds for scientific research and development of LASEROBARIA.
Continuous improvement of the device, through design modifications, speeding up the production process, improving the external appearance of the device and enhancing user comfort.

Trial installation of the device in the centers::
CitoNet Lodz,
Medical Center of Warsaw Medical University,
AlfaMedica Czestochowa,
Navigare Medical Center Dabrowa Gornicza

Conclusion of a framework cooperation agreement with the Faculty of Biomedical Engineering of the Silesian University of Technology to jointly implement R&D work carried out at the Faculty, including a 3D vision-based imaging diagnostics system
Planning clinical trials to expand product indications in new medical specialties.
Planning clinical trials to determine parameters to trigger the functionality of single-target therapy of all or selected therapeutic agents for optimizing the time and lowering the cost of therapy.
Introducing an intuitive device control panel with an interface to facilitate the dosage of therapeutic agents.
Selling subscription access to the device with an option to buy back after the contract period.
Further development of customer base and R&D projects.
Implementing more physical therapy devices.
In the future, we see ourselves as a provider of cutting-edge solutions in therapeutic medicine. We plan to work on the development and implementation of innovative products and services in the field of civilization diseases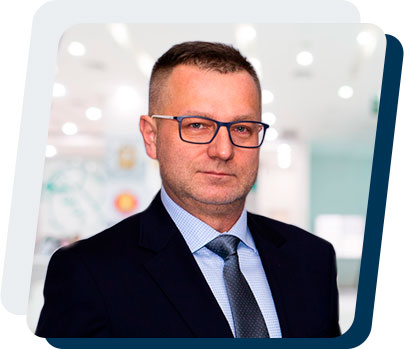 Chairman of the board MICHAŁ DZIADEK
30-letnie doświadczenie w dziedzinie elektrotechniki i systemów automatyki.
Od 2018 r. Prezes Zarządu Inventmed Sp. z o.o. (nadal)
Od 2010 Prezes Zarządu DMP System Sp. z o.o. (nadal)
W latach 2005 -2010 Dyrektor Techniczny w Siemens Sp. z o.o. odpowiedzialny za Dział Heavy Industries – Industrial Solutions and Services w Polsce
W latach 2004-2005 Dyrektor Techniczny Elin EBG Elektrotechnika
Wcześniej przez 14 lat pracował na stanowiskach kierowniczych w ELKOP SA – spółce notowanej na GPW, będąc przez 8 lat Kierownikiem Produkcji.
Współautor opatentowanego rozwiązania technicznego, wyróżnionego nagrodą 1. stopnia przez Ministra Rodziny, Pracy i Polityki Społecznej.
Jest magistrem inżynierem elektrykiem, ukończył Wydział Elektryczny Politechniki Śląskiej i Akademię Controllingu. Posiada uprawnienia Rzeczoznawcy SEP oraz kwalifikacje i doświadczenie w zakresie wdrażania systemów zarządzania jakością wg norm ISO oraz certyfikacji urządzeń.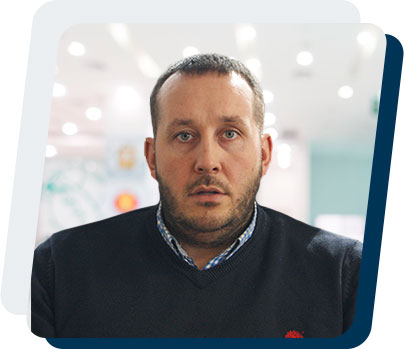 PEŁNOMOCNIK ZARZĄDU MACIEJ POLOK
Główny pomysłodawca powstania INVENTMED Sp. z o.o.
Mgr fizjoterapii, absolwent studiów podyplomowych na Uniwersytecie Ekonomicznym w Katowicach, dyplom ELI the University of Florida. Licencjonowany specjalista w zakresie obrotu nieruchomościami. 20-letnie doświadczenie w zarządzaniu firmami i projektami oraz zasobami ludzkimi.
Współautor opatentowanego rozwiązania technicznego wyróżnionego nagroda 1 stopnia przez Ministra Rodziny, Pracy i Polityki Społecznej.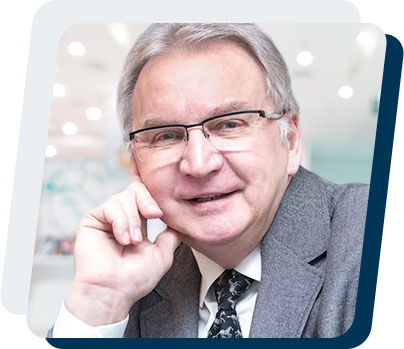 PROF. DR HAB.N.MED. ALEKSANDER SIEROŃ
Specjalista angiolog, hipertensjolog, profesor doktor habilitowany nauk medycznych, doktor honoris causa, profesor zwyczajny Śląskiego Uniwersytetu Medycznego w Katowicach.
Przez lata kierował Katedrą i Oddziałem Klinicznym Chorób Wewnętrznych, Angiologii i Medycyny Fizykalnej w Bytomiu, Wydziału Lekarskiego z Oddziałem Lekarsko-Dentystycznym  w Zabrzu, ŚUM w Katowicach.
Autor 498 artykułów naukowych, z tego 78 artykułów zagranicznych (67 artykułów w czasopismach z Listy Filadelfijskiej o łącznym IF=80,14) oraz 68 książek, skryptów i rozdziałów w monografiach i drukach zwartych (w tym 6 zagranicznych), redaktor 17 monografii, w tym 1 zagranicznej, promotor 29 przewodów doktorskich zakończonych uzyskaniem stopnia doktora, a także opiekun 4 przewodów habilitacyjnych.
Konsultant Krajowy ds. Angiologii oraz Balneologii i Medycyny Fizykalnej.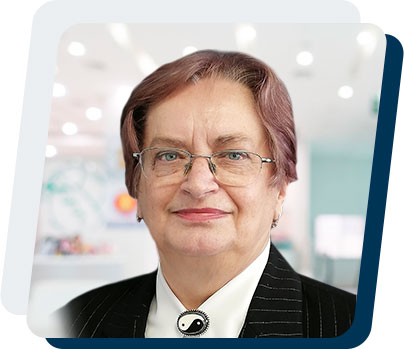 PEŁNOMOCNIK ZARZĄDU DS. SYSTEMU ZARZĄDZANIA JAKOŚCIĄ – STANISŁAWA HOŁUB
Porzednio Pełnomocnik ds. Systemów Zarządzania Jakością w spółkach Skarbu Państwa i spółkach notowanych na GPW, Członek Zarządu w spółkach giełdowych.
Posiada duże doświadczenie we wdrażaniu systemów zarządzania jakością oraz audytów wewnętrznym wg PN EN ISO 9001, ISO 45001, ISO 13485.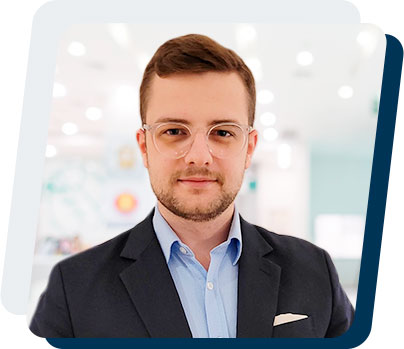 DYREKTOR DS. PRODUKCJI – DOMINIK DZIADEK
inżynier elektryk, studiował na: Politechnika Śląska, Wydział Elektryczny, Wydział Inżynierii Biomedycznej, VSB – Technical University of Ostrava, TalTech – Tallinn University of Technology. Specjalista projektowania CAD 2D i 3D, HMI. Posiada certyfikaty ukończenia wielu kursów specjalistycznych.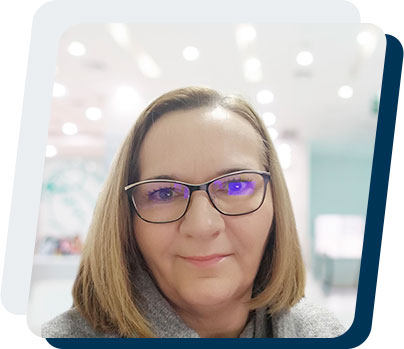 Katarzyna Jurczok
GŁÓWNY SPECJALISTA DS. FINANSÓW I ADMINISTRACJI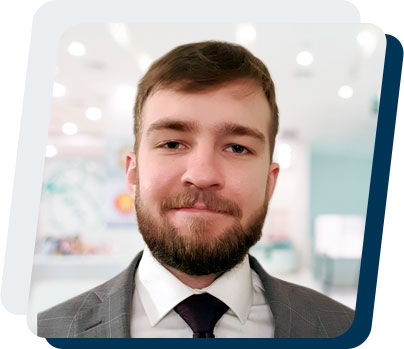 Paweł Smołka
SPECJALISTA DS. KONTROLI JAKOŚCI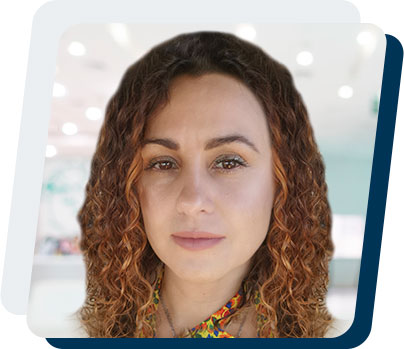 Ewelina Szuba
SPECJALISTA DS. MARKETINGU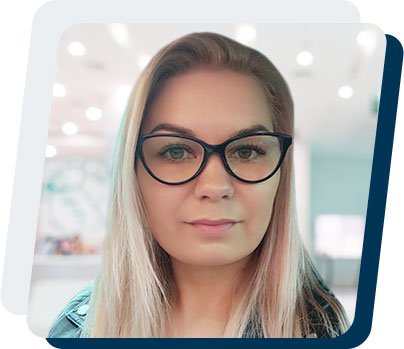 Aleksandra Badurowicz
SPECJALISTA DS. ZAKUPÓW