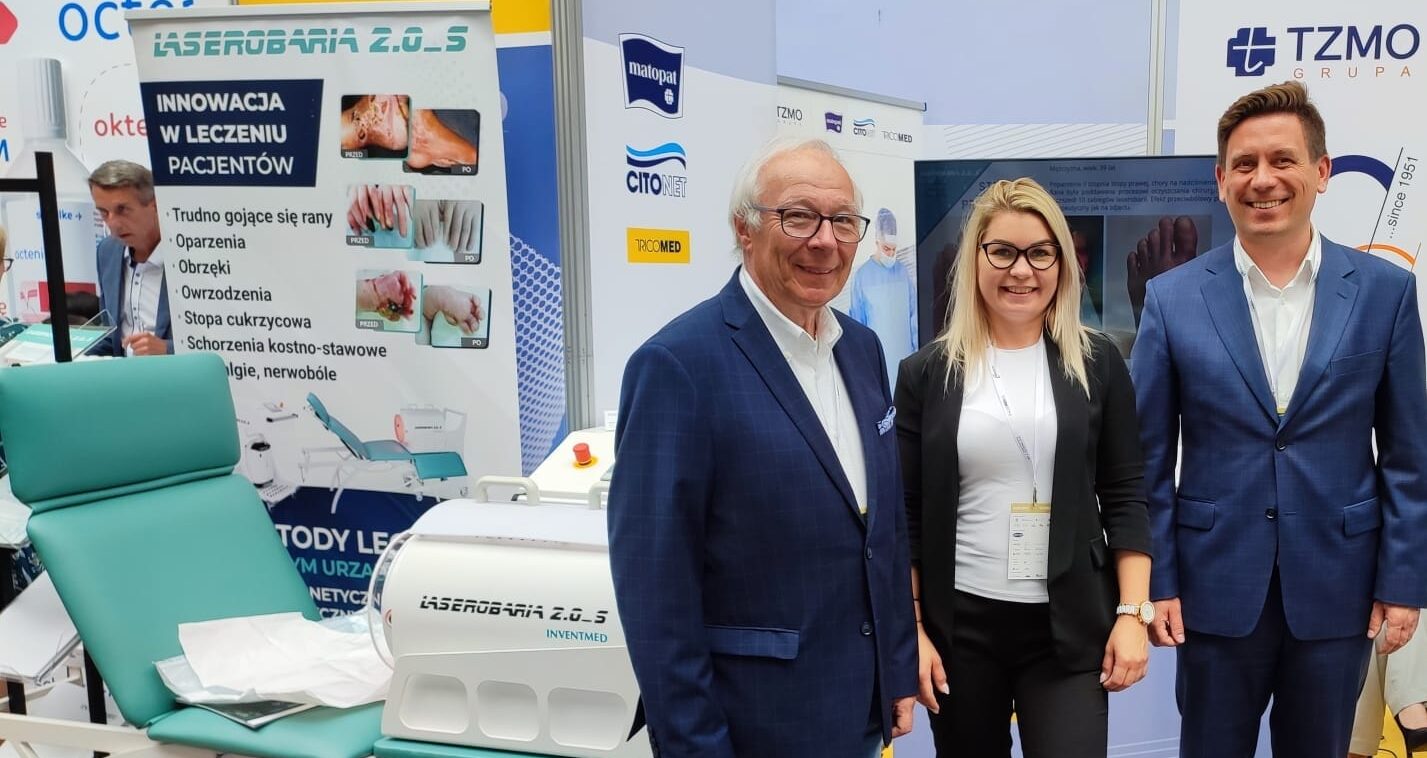 We have had an extremely successful Polish Wound Management Society conference, full of interesting lectures and inspiring meetings with industry professionals. It was a great honor for us to meet you and listen to your experiences, and patient stories and exchange views on various methods of treating chronic wounds, including the use of the state-of-the-art, Laserobaria 2.0_S device.
The Polish Wound Management Society conference is one of the most important events in the field of wound treatment in Poland. The President of the Board of this prestigious Society is Beata Mrozikiewicz-Rakowska, MD, PhD.
During this year's conference, which took place in a beautiful place – Kazimierz Dolny, Poland, we had the opportunity to discuss various aspects of therapy, and we particularly focused on the role of devices such as Laserobaria 2.0_S in the treatment of difficult-to-heal wounds. We would like to thank Professor Józef Tazbir, MD, and TZMO Sp. z o. o. (Ltd.) for their cooperation.
Thanks to events such as the Polish Wound Management Society conference, we can search for ideas together, share knowledge, and develop new technologies.
Thank you once again for your presence and interest in our Laserobaria 2.0_S medical device.