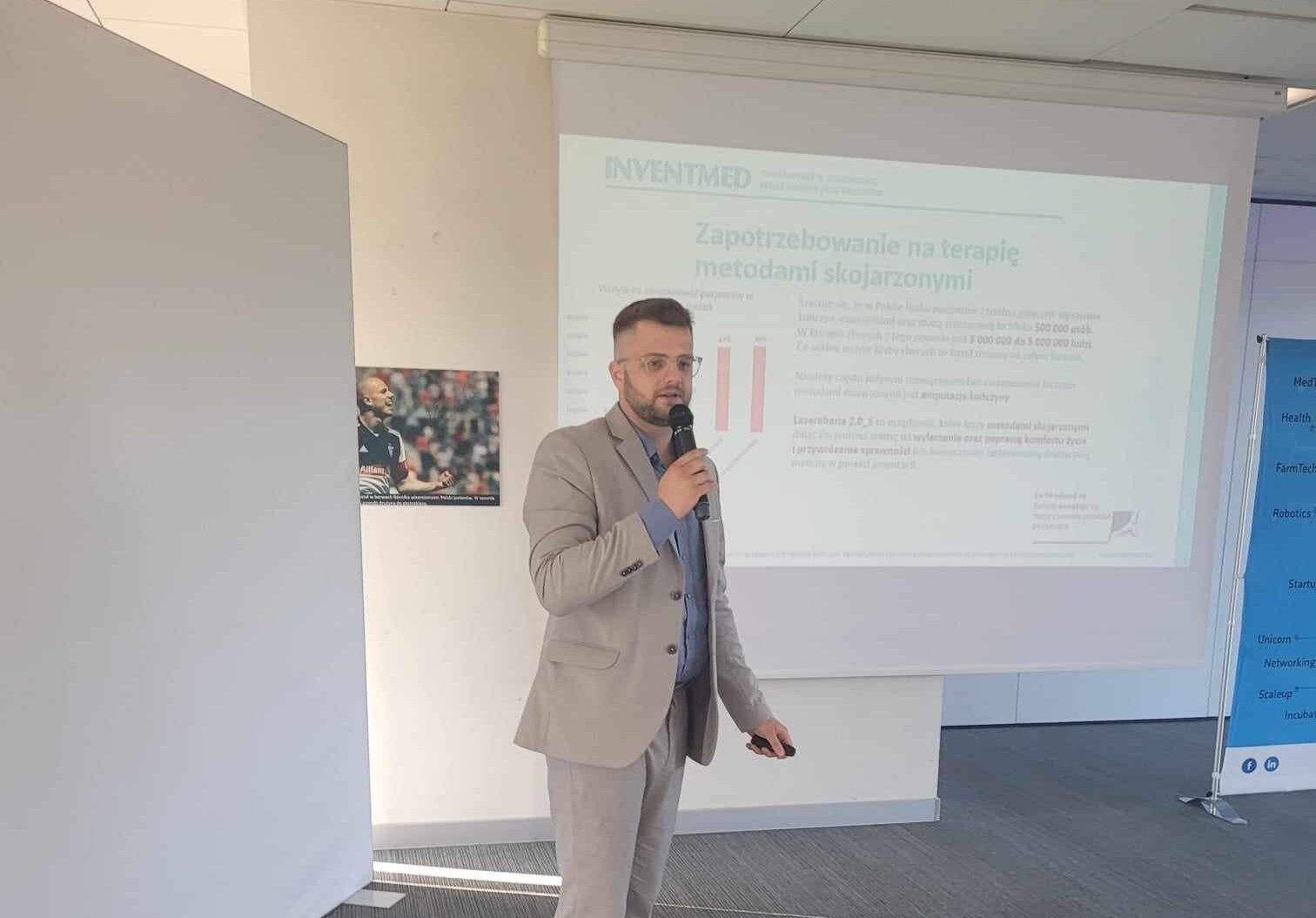 We are glad that we had the opportunity to share the experience of the Inventmed team at the MedTech MeetUp #26, which is an excellent platform connecting representatives of business and science. Our speech focused on the preparation and launch of the Laserobaria device, which fits in with the goals of the HealthTech sector.
MedTech MeetUp is an event to talk about startup projects based on medical and pero-medical technologies. Our achievements in the field of medical innovation contribute to the development of a community that strives to find answers to a wide range of health needs – from the promotion of a healthy lifestyle, through diagnostics, treatment, and rehabilitation, to care for people of all ages and with various types of limitations.
We would like to thank the organizers for creating this inspiring platform that allowed us to share our achievements and exchange knowledge with other industry professionals. We are proud to participate in this event and ready to continue our mission to improve the quality of medical care, supporting the development of the HealthTech sector .